Big Medicine Fixes "Big Ed"
For Litchfield native Ed Wernsing, the nickname Big Ed just came naturally.
"In high school, I was 6'4, 240lbs, and all of the kids would call me Big Ed." The 75-year-old Litchfield owner of Wernsing's Appliance shares. Big Ed has a big personality to match his towering height. However, Big Ed started to see changes in his health that took a toll on his mobility and go get 'em attitude.
Big Ed's health had begun to decline slowly. Once a formidable powerhouse of strength easily capable of moving refrigerators and ovens across his showroom floor, he began to lose his ability to walk while his weight crept up toward 330 pounds.
"I was in a tremendous amount of pain," Big Ed recalls. "I couldn't walk more than 3 feet without needing a wheelchair."
Patty, Big Ed's wife, finally convinced Big Ed to seek medical attention. He first met nephrologist Dr. Chen at HSHS in Litchfield, IL, and he discovered that his kidneys were failing. He was then immediately transferred to Memorial Medical Center ER. While in the ER, Ed received care from Dr. Ben Rejowski, Assistant Professor of surgery at SIU Medicine. Ben Rejowski, MD, ordered a diagnostic study, and his suspicions were correct; Big Ed's gallbladder was not functioning correctly. Under the care of Rejowski and a team of health care providers from throughout Springfield, Big Ed immediately started dialysis to save his kidneys. Once his kidneys were healthy enough to withstand surgery Rejowski removed Big Ed's gallbladder laparoscopically.
Thousands of small clumps of crystallized bile filled Big Ed's gallbladder. Gallstones can be as small as a grain of salt or as large as an egg and can cause severe pain.
"God, with Patty as his instrument here on earth, saved my life," Big Ed shares. "My wife saved me that day when she took me to the hospital. My wife and the wonderful care team here."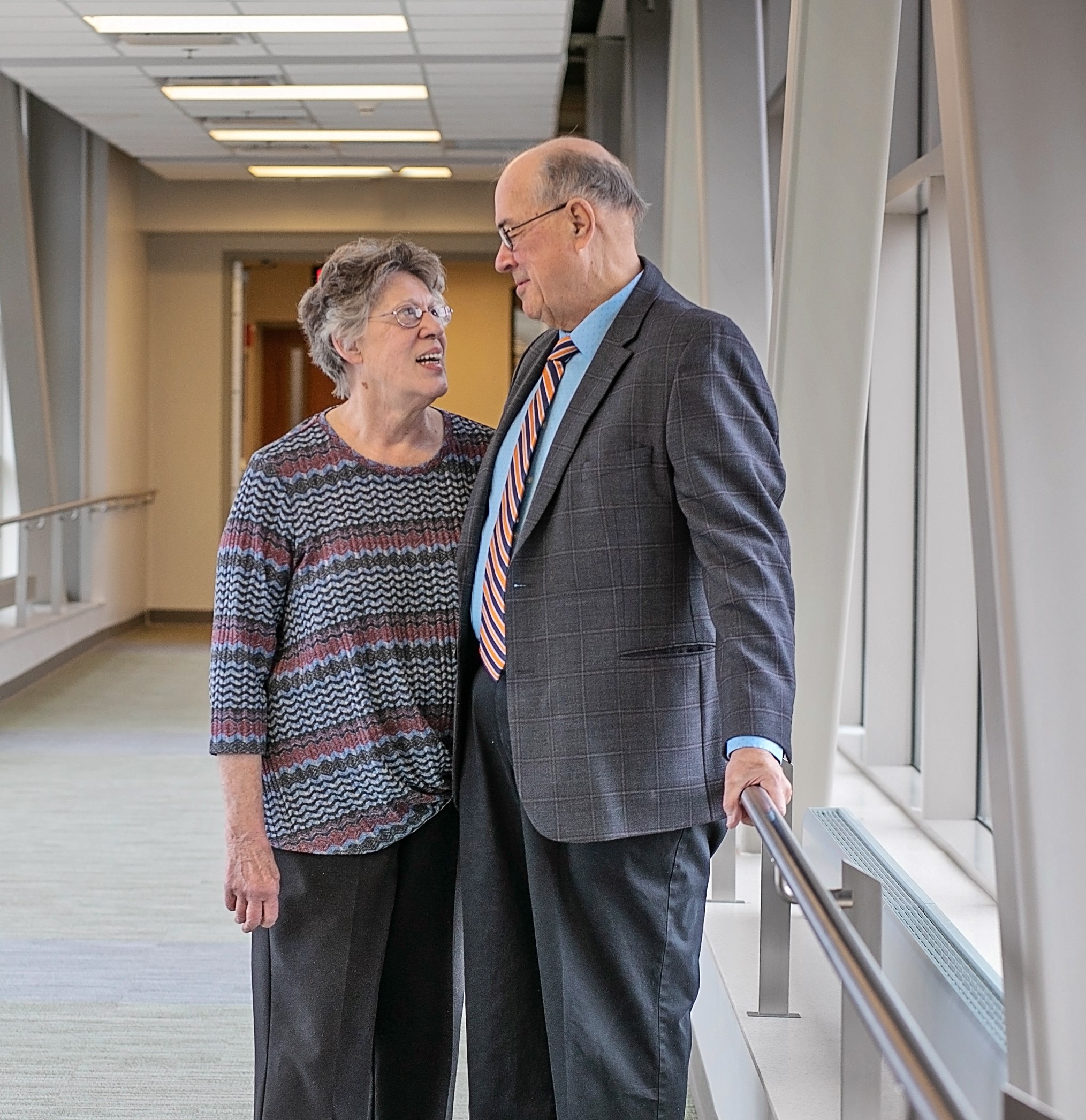 Now the Litchfield business owner is challenging other men to be proactive with their health and to "listen to your wife," Ed adds with a grin.
Routine physical exams and screenings are key to detecting health issues early on when they're easiest to treat or manage. Men age 50 and up should have a yearly physical exam, while younger men should schedule a checkup every 3-5 years.  
"I am off dialysis, lost 100 pounds, left the wheelchair behind, and can play golf again," says Big Ed. "I feel like a million dollars and am very blessed."