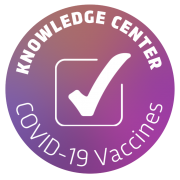 The SIU Medicine COVID-19 vaccine distribution plan will be in compliance with rules as provided by the Centers for Disease Control, Illinois Department of Public Health, and the local county departments of public health in our service regions. Distribution may be delayed or re-directed by the local county health departments. The vaccine distribution plan is also dependent on the supply chain and availability of vaccine through the state and local health departments.
Are you interested in a COVID-19 Vaccine?
At this time, SIU Medicine has not been notified of when we will receive a shipment of vaccines to distribute to our patients or the general public. We do plan to help the community receive vaccines, but we do not know how many we will receive or when.
When vaccine criteria and schedules are available for our patients or for the public, we will share information here. In the meantime, some individuals are eligible to receive the vaccine from their county's health department. Please check with your local health department for availability.
LET SCIENCE CALL THE SHOTS!
In the news:
Vidhya Prakash, MD, is a professor at Southern Illinois University School of Medicine in Springfield who specializes in infectious diseases. "I do want to emphasize that while it (vaccine development and approval) was done in a record period of time, it was done very, very carefully and through all the proper channels and processes," she said. "This vaccine is safe. And it is necessary both to protect individuals and to protect the public."

While wide-scale vaccination is a key to an eventual return to "normalcy," Prakash said, "I would really caution that once you get the vaccine you absolutely need to continue to wear a mask and wash your hands and watch your distance for the foreseeable future." Prakash said health experts will be monitoring data to know when mitigation efforts can be scaled back. "But I anticipate it is going to be a while before we get there."

Michael Olson, PhD, is an assistant professor at SIU School of Medicine. He said people should know the vaccine does not contain a live virus. In both versions of the vaccine, the key ingredient is messenger RNA, which helps trigger an immune response within the body. "There is no chance whatsoever of developing COVID or spreading COVID from receiving the vaccine," said Olson.

He said he gets questioned by his family and friends about whether they should get vaccinated. "I have that conversation regularly. And my answer is, when the vaccine is available and it's your turn, I would get it."
| Fact | Fiction |
| --- | --- |
| COVID-19 vaccines may cause mild side effects for a day or two | Vaccines cause severe side effects. |
| Early evidence suggest your immunity may not last, so the vaccine is recommended. | I tested positive for COVID-19, so I don't need a vaccine. |
| The process for creating the vaccine was accelerated, but followed standard safety protocols. | The COVID-19 vaccines were produced too fast to be safe. |
"By February, it is likely that 5 or more vaccines will be available for use, with limited distribution to those that need it most. The products will be labelled mRNA, adenovirus, and recombinant protein vaccines. The public may have a choice of vaccines, depending on distribution guidelines and local protocols." - Jerry Kruse, MD, MSPH
Here are a few resources in regards to the COVID-19 Vaccination: